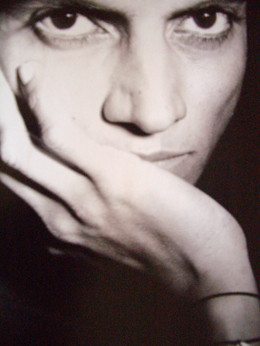 Ameeta Nanji was born in Nairobi, Kenya.
She received her BA in Graphic Design from the Chelsea School of Art, London and currently lives and works in Venice California.
Current Work

The present series of paper collages,
Delhi Love Song
, is Ameeta's homage to the tradition of Indian miniature painting. Created during an extended stay in New Delhi over the summer of 2015, Delhi Love Song combines colours and layers images from mass media and original photographs to form a fluid narrative on paper.
The subjects for this series range from the plight of indigenous tribes living in the 'red corridor' to explorations and clashes of poverty and wealth. The subjects covered synthesize a critique about society, the economy, politics, technology, gender and culture in the ongoing struggle for ownership of the future. Through her images Ameeta's work communicates with the viewer encouraging the questioning of contemporary circumstances. The figure of a mystic, copied from
the original Deccan miniature painting, weaves in and out of the work. She is symbolic of the story-teller.
Delhi Love Song is presented in three formats.
The original collages on paper - 7" x 10"
Photographic prints on paper - 16" x 23"
Archival Giclée prints on canvas - 18" x 24"